Rooms at Hotel Aurelia
High-quality accommodation
When designing the rooms in the Hotel Aurelia, we placed great importance on making you feel at home right away. So while they differ in size, the upscale, stylish, modern appointment remains the same. No matter which category you choose: fine woods, natural and high-quality fabrics and sophisticated ceramics convey a harmonious sense of space. The generous sizes and the large windows also play their part in creating a beautiful "home from home". Some rooms are ideal for wheelchair users; all rooms in our designer hotel are accessible by elevator.
We recommend our breakfast buffet to start the day, which you can book with your room.
Business rooms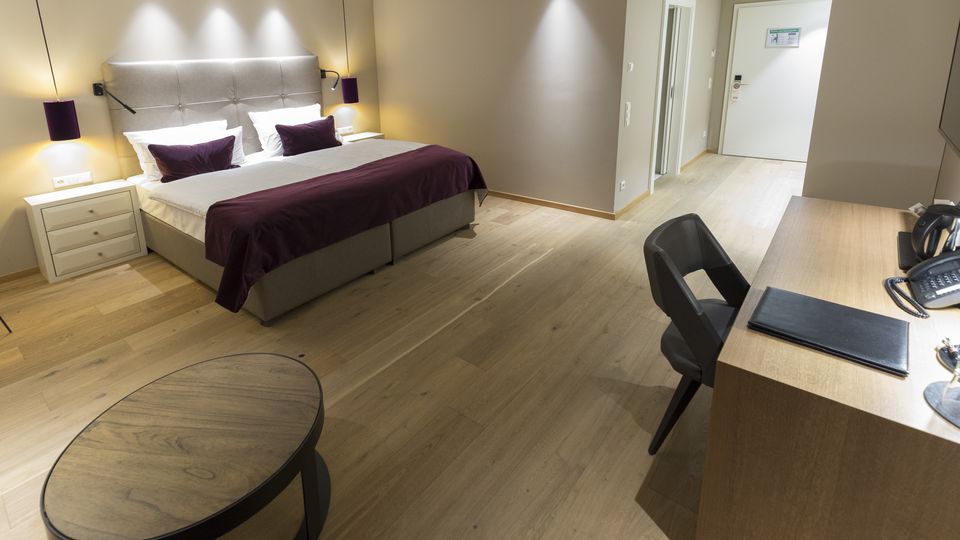 Business rooms
Room size: 25 m2
Business rooms
Room size: 25 m2
Bright and friendly colours create a pleasant ambience for an enjoyable stay at the heart of the Schwarzwald-Baar-Heuberg region.
Safe, flat-screen TV, desk
Appointment: Modern
Beds: Double bed
Bathroom: Shower
Maximum occupancy: Two adults
Size approx. 25 m²
Superior rooms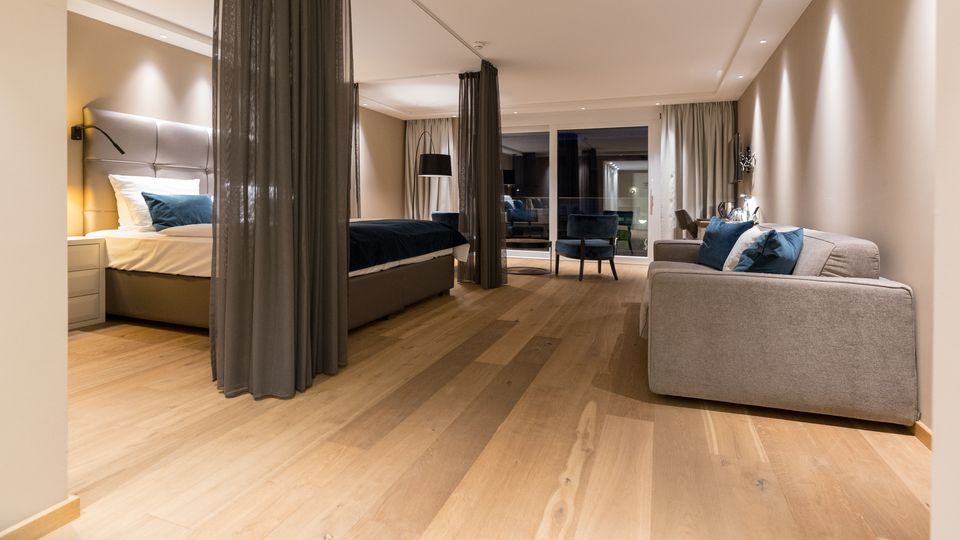 Superior rooms
Room size: 40 m2
Superior rooms
Room size: 40 m2
Spacious design, large couch, safe, flat-screen TV, desk
Appointment: Modern
Beds: Double bed
Bathroom: Shower
Maximum occupancy: Two adults
Size: 40 m²
Deluxe rooms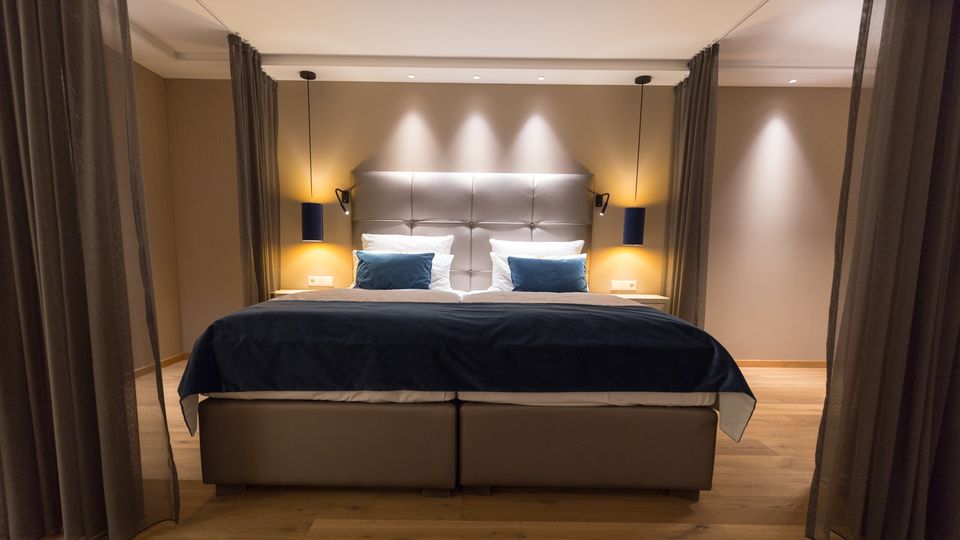 Deluxe rooms
Room size: 50 m2
Deluxe rooms
Room size: 50 m2
Spacious design, seating area, safe, flat-screen TV, desk
Appointment: Modern
Beds: Double bed
Bathroom: Shower
Maximum occupancy: Two to four adults
Size: 50 m²